An enticing and potent aroma is one of the signs of great cannabis. Unfortunately, it can be somewhat of a hazard if you're traveling, or if don't want the smell of marijuana to permeate your entire home. In order to counter this issue, we've put together a list of some of the top portable smell-proof bags on the market. Better yet, you won't have to pay and arm and a leg or search high and low to pick one up. These three bags are below $20 and are available on Amazon. 
Pick up one of these bags and you can discreetly carry your cannabis with you wherever you choose to roam.
Looking to pick up some cannabis in your area? Don't forget to check out our guide to shopping for cannabis.
Here are three smell-proof bags for stashing cannabis on Amazon for under $20:
Price: $19.97 on Amazon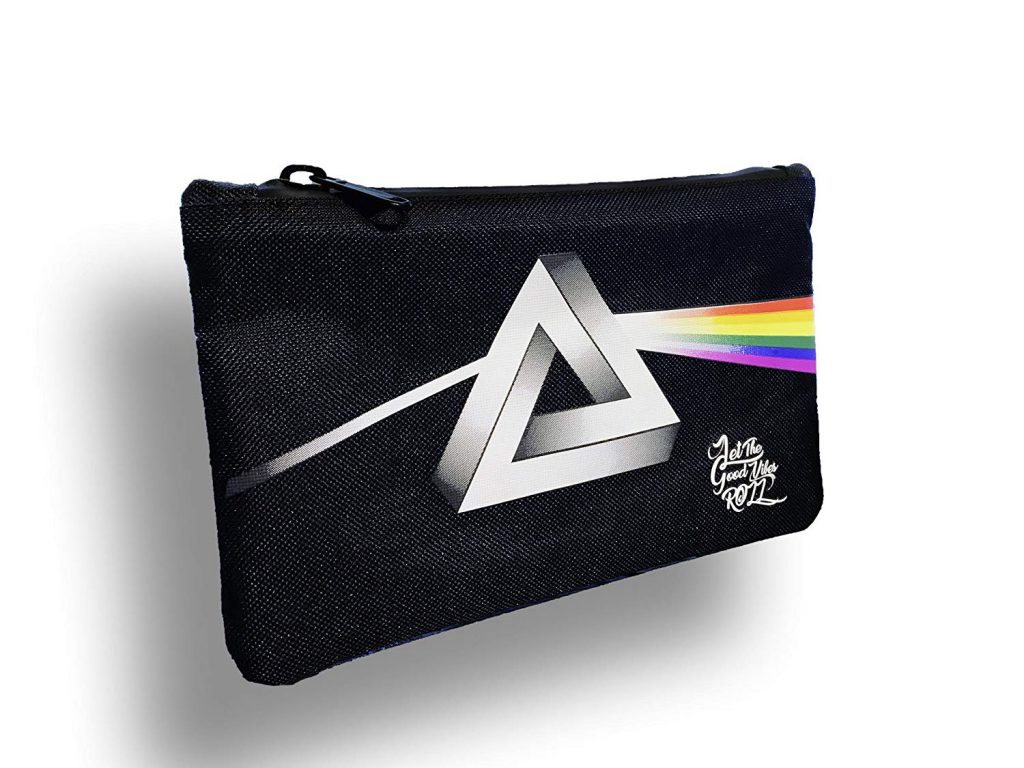 We've been using this smell-proof bag from Let The Good Vibes Roll for a while now. And we truly love it. Small enough to conceal but big enough to keep plenty of herb, it's been great on trips and for carrying around the house. Plus, it comes with some great designs. If you're in the market for a an anti-odor bag for your stash, at just under $20, this one is worth considering.
Features we love:
Made with innovative activated charcoal fabric to contain any smell within the bag
Layers of protection including a high quality canvas material and a mesh network to protect the fabric
Waterproof
Great design choices to fit your style
Price: $19.95 on Amazon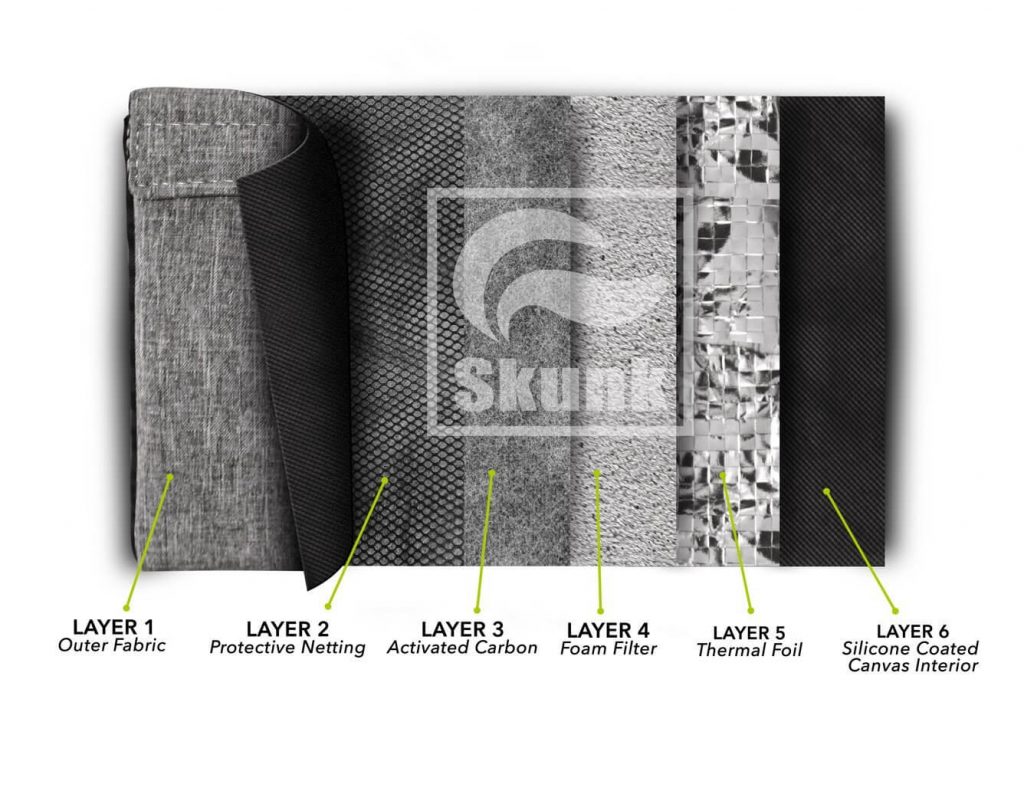 If you've ever shopped around for a smell-proof bag, you're probably familiar with the Skunk name. They have a full line of great products. The Skunk Mr. Slick is one of the most compact bags from the brand. And it does very well on the smell-proof front. As you can see from the photo above, it has six layers of protection, with activated carbon do a lot of the heavy smell-proof lifting. In our test, it did a great job at concealing the smell of quality and fresh flower within the house. And it easily holds a quarter. If you're interested in testing out a smaller bag from Skunk before buying a bigger bag, or you'd just like a solid smell-proof bag, this is worth a buy on Amazon.
Features we love: 
Six layers of protection
Quality, well-known brand
Double Velcro enclosure
Comes in two sizes
Price: $18.99 on Amazon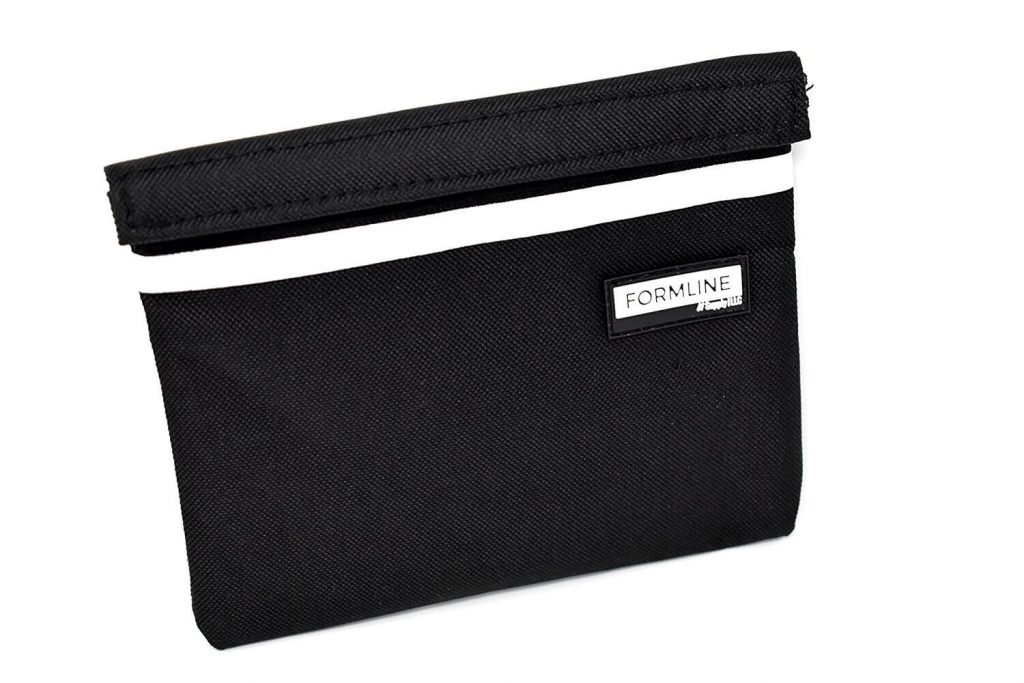 Formline is another well-known brand in the cannabis industry. This family-run business provides quality products for nearly every part of the process, from "grow to show." And its smell-proof stash bag is a top competitor in our book. This one has activated carbon lining as well, concealing any odors. And it also has a nice mesh divider for stashing papers, dram containers, grinders, vapes and anything else you may want to carry with you. If you like quality products, and enjoy supporting family-run businesses, make sure to consider this bag from Formline.
Features we love: 
Dual Velcro enclosure
Activated carbon lining
Mesh divider for stashing more than just cannabis
100% money-back guarantee
MarijuanaRates.com may receive compensation when you click on any of the links above.