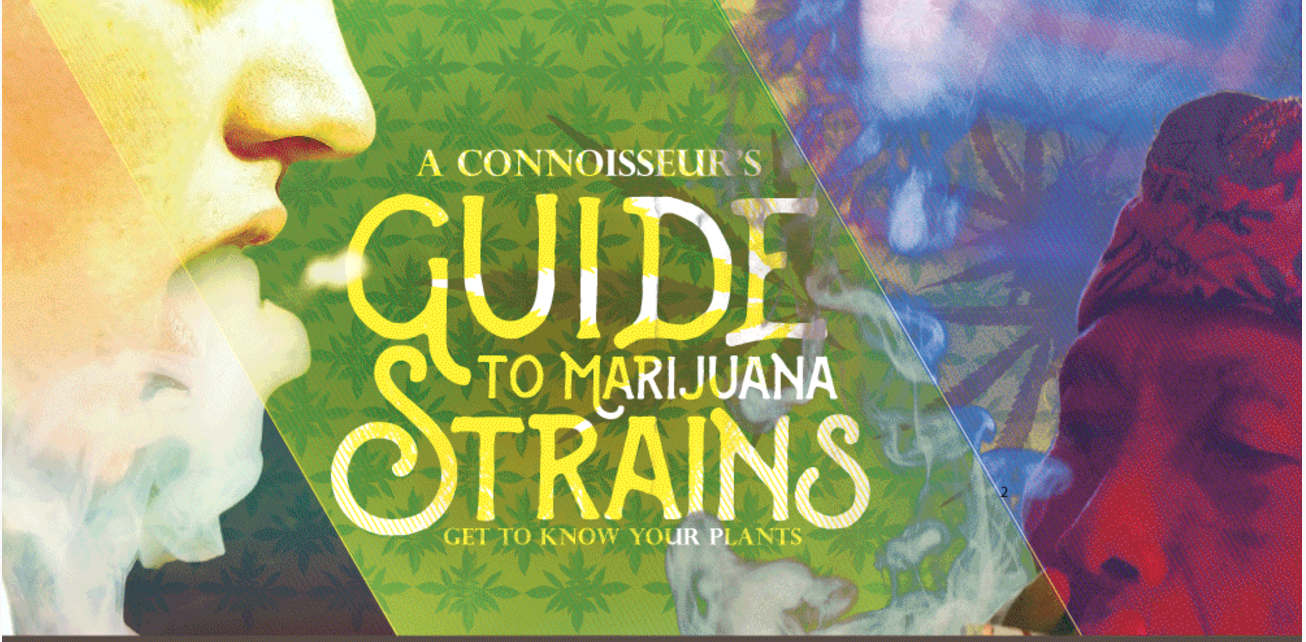 Not all marijuana strains produce the same effect.
When you visit a dispensary, you'll find that strains are typically split up into "sativa," "indica" and "hybrid."
Sativa plants tend to have an uplifting, cerebral effect, or "head high." Indica plants tend to have a calming, euphoric effect, or "body high." And hybrids, as the name suggests, are a combination of the two.
Knowing the difference can save you some time and money next time you're visiting a dispensary.
You can use our marijuana price comparison tool to find the best deal on your favorite strain at a dispensary near you.
For full details on the difference between sativa and indica plants and marijuana strains, check out the infographic below from Mesothelioma Treatment Centers.
Medicinal cannabis comes from two main strains that produce distinct effects and stem from different regions of the world
Indica & Sativa 101: The Main Points
Sativa

Primary effects

Uplifting, cerebral "head high"
Energetic & focused

Region
Characteristics

Tall, lanky plants can reach 20 ft. in height
Long, thin leaves

Flowering time
Indica

Primary effects

Calming, euphoric "body high"
Relaxing & mildly sedating

Region

Cold, Harsh mountainous regions
Afghanistan, Pakistan, Northern India, & Eastern Europe

Characteristics

Short, stocky plants with dense branches
Thick, full figured leaves

Flowering time
Daytime or night, each strain provides a unique set of effects
Sativa Dominant Strains: Can Be as Stimulating as a Cup of Coffee
Durban Poison

High: Focused, creative, energized
Flavor: Sweet, fruity, grapefruit
Effects: Good for stress, depression, fatigue

Sour Diesel

High: Energizing, dreamy, cerebral
Flavor: Crisp, pungent, faint hint of diesel fuel
Effects: Good for fatigue, stress, depression

Amnesia Haze

High: Happy, euphoric, uplifting
Flavors: Earthy, lemon & citrus
Effects: Good for stress, depression, pain

Green Crack (hybrid?)

High: Happy, focused, uplifting
Flavor: Tangy, fruity, sweet
Effects: Good for fatigue, depression, ADHD

Jack Herer

High: Blissful, clear-headed, creative
Flavor: Earthy, spicy, piney
Effects: Good for stress, depression, pain

Mauie Wowie

High: High energy, euphoric, light & creative
Flavor: Tropical, sweet, citrusy
Effects: Good for depression & stress

Strawberry cough

High: Dreamy, cerebral, euphoric
Flavor: Strawberry, sweet
Effects: Good for stress, depression, pain
Candyland
High: Stimulating, creative, happy
Flavor: Sweet, pungent, crisp
Effects: Good for stress, pain, fatigue
Hybrid Strains: Mixing & Matching Strains Can Combine the Most Desired Qualities of Parent Plants
Blue Dream

Sativa dominant
High: Invigorating, creative, full body relaxation
Flavor: Blueberry, sweet, fruity
Effects: Good for stress, depression, pain

Girl scout Cookies

Sativa/Indica split
High: Dreamy, cerebral, full body buzz
Flavor: Sweet, earthy, pungent
Effects: Good for hunger, stress, depression

OG Kush

Indica dominant
High: Spacey, euphoric, heavy body buzz
Flavor: Earthy, woody, piney
Effects: Good for stress, ADHD, migraines

White Widow

Sativa/Indica split
High: Immediate euphoria, calming, creative
Flavor: Earthy, woody, pungent
Effects: Good for stress, depression, insomnia

Headband

Sativa/Indica split
High: A slow acting "creeper," relaxing & psychedelic
Flavor: Lemon, diesel, pungent
Effects: Good for stress, depression, migraines

AK-47

Sativa dominant
High: Mellow, relaxed, creative, engaged
Flavor: Pine, citrus, sandalwood
Effects: Stress, pain, lack of appetite

Cheese

Indica Dominant
High: Heavy body high, relaxing, psychedelic
Flavor: Sour, cheesy, skunky
Effects: Good for stress, pain, headaches

Chemdawg

Sativa/Indica split
High: Immediate cerebral energy, relaxed body high
Flavor: Earthy, diesel, pungent
Effects: Good for stress, pain, depression
Indica Dominant Strains: Best Smoked at Night Because They Leave Users Relaxed and Ready for Sleep
Grandaddy Purple

High: Relaxed, sleepy, happy & hungry
Flavor: Sweet grape berries, tutty fruity
Effects: Good for pain, insomnia, lack of appetite

Bubba Kush

High: Heavy, dreamy euphoria, relaxed
Flavor: Earthy & sweet
Effects: Good for tension, pain, stress

Skywalker

High: Relaxing, calming, cerebral, psychedelic
Flavor: Earthy, sweet, pungent
Effect: Good for pain, stress, insomnia

Purple Urkle

High: Relaxing, lethargic, dreamy
Flavor: Grape, berries, sweet
Effect: Good for insomnia, stress, lack of appetite,

Grape Ape

High: Calm, mellow body buzz, happy
Flavor: Grape, sweet,
Effect: Good for pain, stress, anxiety

Afgoo

High: Relaxing, sleepy, lethargic
Flavor: Earthy, woody, piney
Effects: Good for insomnia, nausea, pain

Nice

High: Body melt, serene, lethargic
Flavor: Earthy & sweet
Effects: Good for stress, pain, insomnia

God's Gift

High: Lethargic, hazy, dreamy
Flavor: Earthy, sweet, grape
Effects: Good for stress, pain, nausea
Sources: