At an average of $18 per gram, Chicago marijuana prices are some of the highest in the country. For an ounce, that average jumps up to a whopping $308.

Cannabis is currently only legal in Chicago for medical purposes. Indeed, Illinois hasn't exactly been a pioneer when it comes to cannabis legalization. The state has some of the strictest medical laws among medically legal states.
That's somewhat surprising considering the state's blue nature and the fact that, well, its economy could use the tax revenue.
Still, there's hope on the horizon for recreational users. The possession of small amounts of weed has already been decriminalized — those caught now only face a fine of $100 or $200.
And in June 2019, Illinois became the 11th state to legalize the recreational use and purchase of marijuana. The legislation takes effect on Jan. 1, 2020.
The law will allow residents of Illinois who are 21 and older to possess up to 30 grams (a little more than an ounce) of flower, 5 grams of concentrate and 500 milligrams of THC in products such as edibles.
"Legalizing adult-use cannabis brings an important and overdue change to our state, and it's the right thing to do," Gov. J.B. Pritzker said in a statement.
But for now, solely medical users can enjoy the dispensary experience. Recreational users will have to go the traditional route.
Remember, $18 per gram is an average of medical cannabis in the state. Savvy shoppers can almost always find their favorite strains for less.
That's why it's crucial to comparison shop if you want to save cash on your favorite strains and locate quality dispensaries.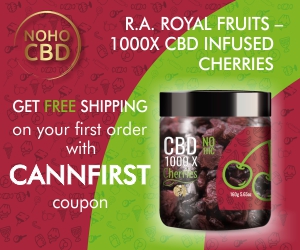 Average Chicago marijuana prices:
 

| Amount | Average |
| --- | --- |
| Gram | $18 |
| Eighth | $56 |
| Fourth | $84 |
| Half | $166 |
| Ounce | $308 |
Here's where you'll find the best Chicago marijuana prices:
You may have to travel a bit to find some solid deals in the Chicagoland area. FloraMedex, out in Villa Park, is offering a gram for an average of just $15. And Herbal Care Center is offering a gram for an average of $17.
Of course, marijuana prices are similar in lower quantities. You'll really start to see some savings when you buy in bulk.
Mindful Medical Marijuana, also out in the Villa Park area, has an ounce for an average of just $238, or nearly $70 less than the average in the area.
That's a savings of nearly $840 per year, assuming you purchase an ounce per month.
We think it'll be difficult to find better deals elsewhere in Chicago, but we encourage you to shop around and report back.
 

| Dispensary | Average |
| --- | --- |
| FloraMedex | $15 |
| Herbal Care Center | $17 |
| Columbia Care Dispensary | $17 |
How to get medical marijuana in Chicago
Like we mentioned above, it's medical only in Chicago right now. Sure, you could try just showing up, one-hitter in hand, and asking to buy, but you likely won't make it past the door.
In order to qualify for the Medical Pilot Cannabis Program in Illinois, you first need to meet one of these debilitating conditions.
Then you'll need to apply for the program. The application will run you $100.
You can't be convicted of a drug felony or violent crime in order to qualify. And it's about a 30 to 45 day wait in order to hear back.
Dispensaries we dig
Cannabis shopping isn't always about finding the best deals. It's about the experience as well. With more dispensaries opening up in the area, you'll want to find a dispensary that you truly enjoy.
Remember, pretty much everything in Chicago takes 45 minutes to an hour-and-a-half to reach, so spending some time to get to your favorite dispensary shouldn't be a big deal. Bring a book.
If you're looking for some recommendations, we think you should check out these: