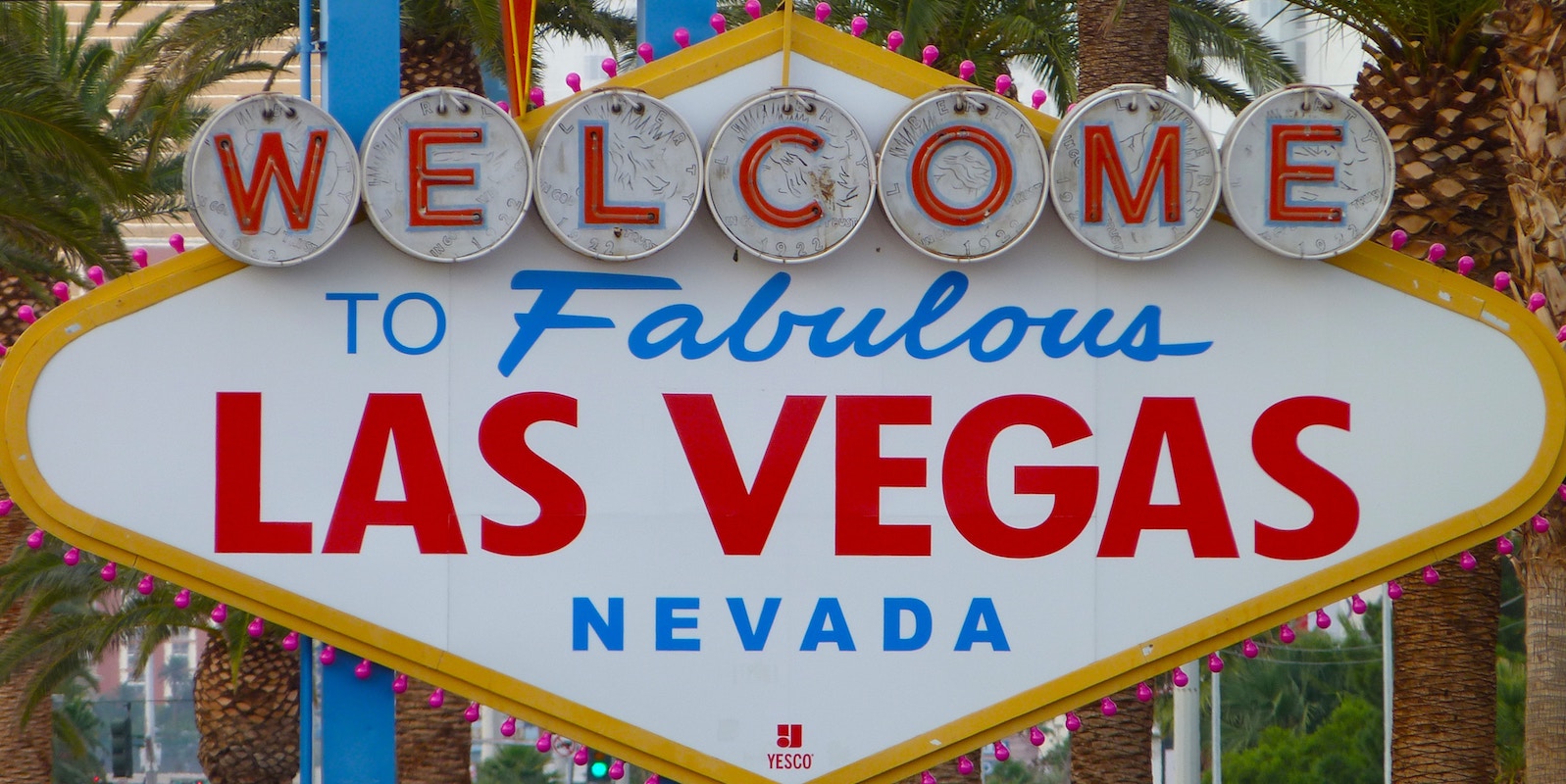 Now that recreational marijuana is legal in Nevada, you might be on the hunt for the best Las Vegas marijuana prices and dispensaries. You can currently pick up a gram for an average of about $15. But you'll find several dispensaries in the area offering a gram for less.
In fact, you can pick up a gram for as little as $13, depending on where you shop.
There are also some great deals on larger quantities. And remember, savvy shoppers can almost always save by shopping around.
For instance, the average for an ounce of marijuana in Las Vegas is $319. Yet some shops are offering an ounce for at least $40 less than that average.
Plus, cannabis consumers in the area are finally starting to see prices drop.
For most of this year, marijuana prices in Nevada have been on the rise. As marijuana went legal recreationally in the state, the tax on wholesale cannabis jumped up drastically, from 2% to 15%. Consumers started buying up inventory, decreasing supply and causing dispensaries to up their prices.
But as we've seen with other states that have gone recreational — Colorado, Washington and Oregon — prices start to fall after the market evens out.
The reason for decreasing prices in Las Vegas is up for debate, but it could be that there's starting to be an oversupply in the area. After a state goes legal, there tends to be an influx of growers, a boost in supply and a drop in the cost for cannabis.
That's great news for you, as a consumer.
Of course, it's still important to find a quality dispensary that you trust and that also offers great prices and deals.
You can use our cannabis comparison tool to shop for the best deals in your area.
Here are the average Las Vegas marijuana prices: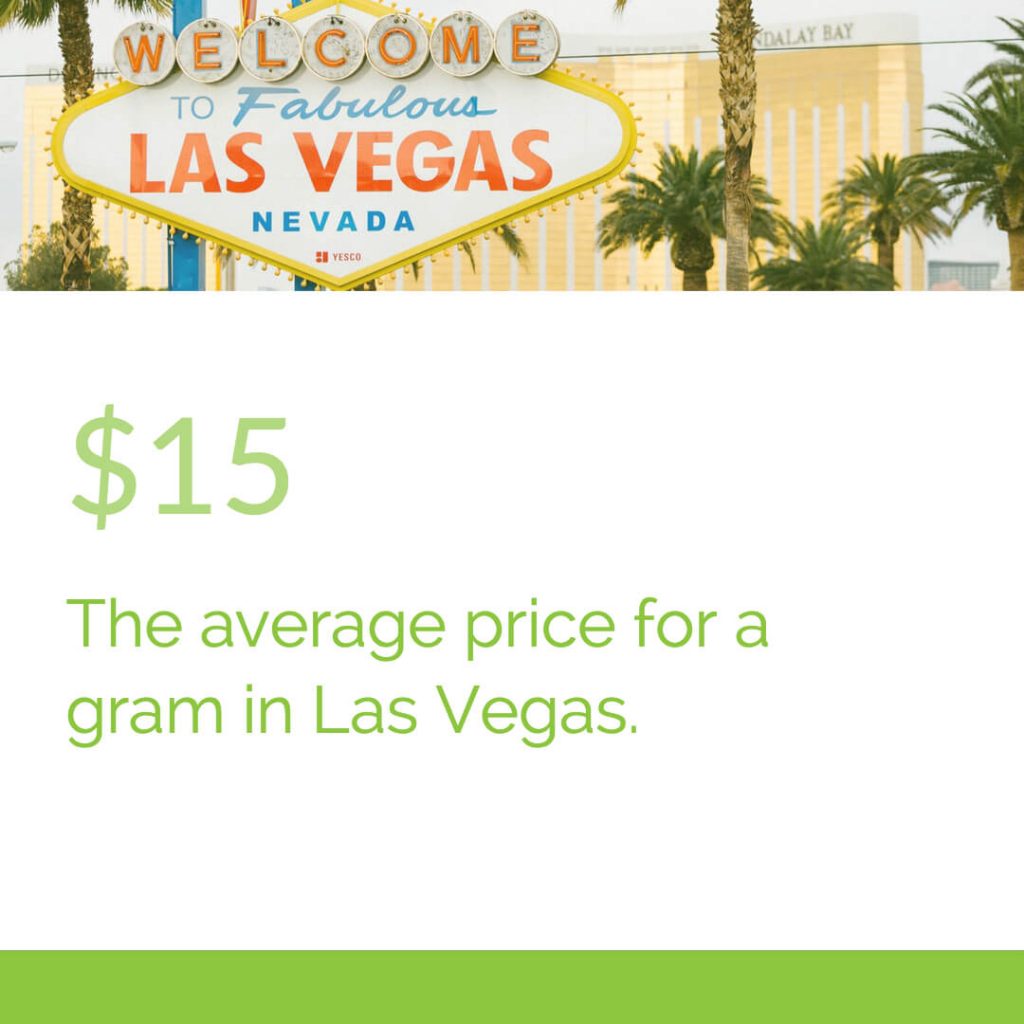 Average Las Vegas Marijuana Prices

| Amount | Average Cost |
| --- | --- |
| Gram | $15 |
| Eighth | $46 |
| Quarter | $85 |
| Half | $155 |
| Ounce | $319 |
Where to shop for the best prices:
Canopi is offering a gram for an average of just $13, or a few bucks less than the average in the area.
Of course, marijuana prices are similar in lower quantities. You'll start seeing bigger savings when you get up into the higher quantities.
Canopi is also offering an ounce for a great price — an average of around $279. That's $40 less than average, or a savings of $480 per year, if you buy an ounce per month.
Here are a few dispensaries offering great prices:
Keep in mind that not all medical dispensaries in Las Vegas have received their recreational license yet, so it's wise to give the shop a call before making the trip.
Know a dispensary that's offering a better deal? We encourage you to shop around and report back. Leave a comment on this post and give us, and other recreational users and patients, the details.
Choose your dispensary wisely
Regular shoppers at dispensaries already know that the quality of cannabis products differ from dispensary to dispensary.
Just keep in mind when shopping that it's important to shop at a dispensary that offers lab-tested products and buys from reputable growers. You don't want to end up using a product that hasn't been tested for mites or contains all kinds of chemicals.
If you want to try out a bunch of different dispensaries and products without spending all of your cash, we suggest looking for dispensaries offering daily, weekly and monthly deals on certain quantities and strains.
Also, becoming a member at your favorite dispensary can save you some major cash on your favorite strains (somewhere around 10 percent).
Remember, dispensaries quickly run out of the most popular strains. Give your local dispensary a call, or email, to see if they have a particular strain in stock before you make the trip.
Consuming cannabis
We think vaping is one of the best ways to consume cannabis products. Not only can they be portable, but they are generally thought to be safer than various methods of smoking. Edibles, of course, are also a safe way of ingesting. But sometimes it can be hard to tell how much of a dosage you're actually getting … until it's too late.
Check out our post on the best cheap vaporizers to get an idea of what's out there.
Want the latest cannabis prices in your area, the hottest deals and the best brands straight to your inbox?

Methodology: MarijuanaRates surveys dispensaries in areas throughout the nation monthly. Using that data, we calculate a price average for each city and state. National averages are based on overall state averages throughout the nation. City averages are based on overall city averages through a particular state. These averages do not include taxes, which vary from state-to-state and city-to-city.
Last updated August 2018.